Meet The Team: Cindy Hughes – Marketing & Communications Associate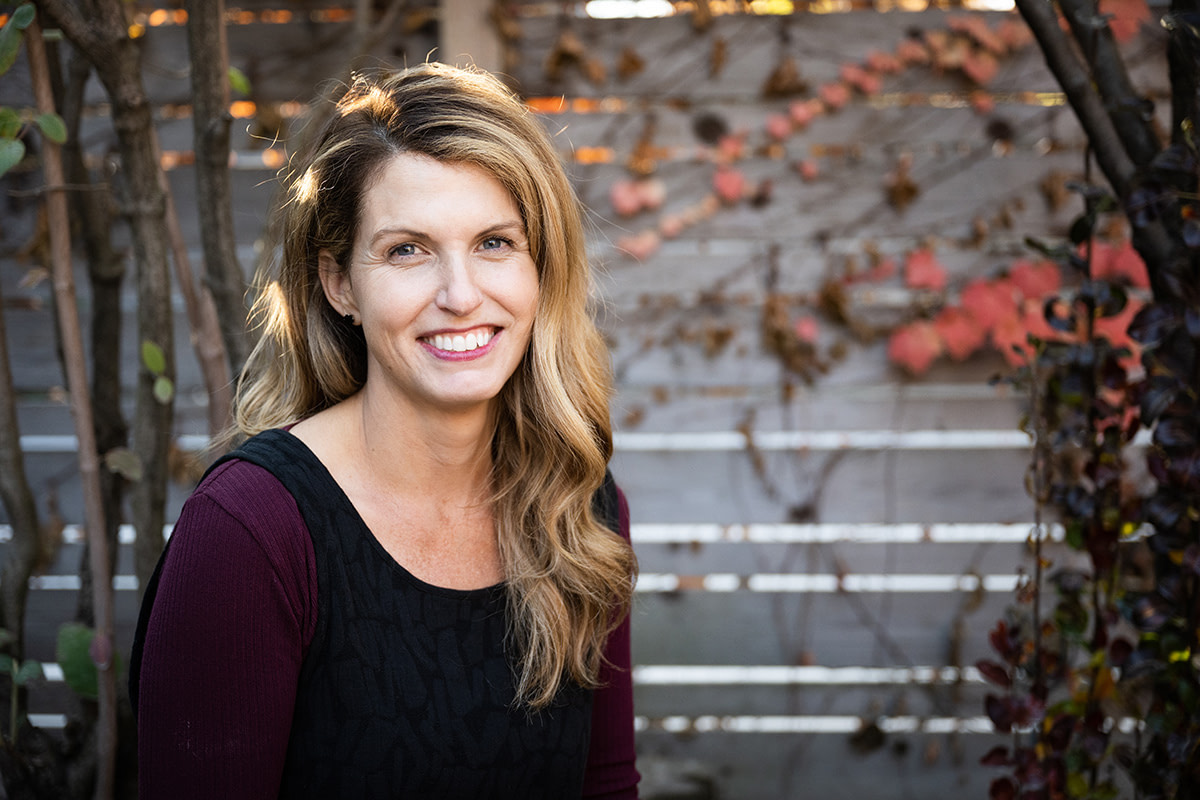 Cindy Hughes, Marketing & Communications Associate. Photo credit: Jo-Anne McArthur
Meet some of the wonderful individuals behind We Animals Media (WAM) in our 'Meet the Team' Q&A series. Each month throughout 2023 we'll be publishing a new behind-the-scenes feature for you to learn about the folks at WAM.
This month we spoke with our Marketing and Communications Associate, Cindy Hughes.
Hometown and where I live now.
I grew up in Beaumont, Alberta, a small chilly town. Today I live on the Sunshine Coast of BC.
Interesting/fun fact
A photo I took of my old dog Maxine, with a face full of mud, ended up being one of Shutterstock's signature images and was used in thousands of ads, campaigns and billboards around the world. Max loved to dive in the mud. She's no longer living but I am always delighted when I see her image out there in the world.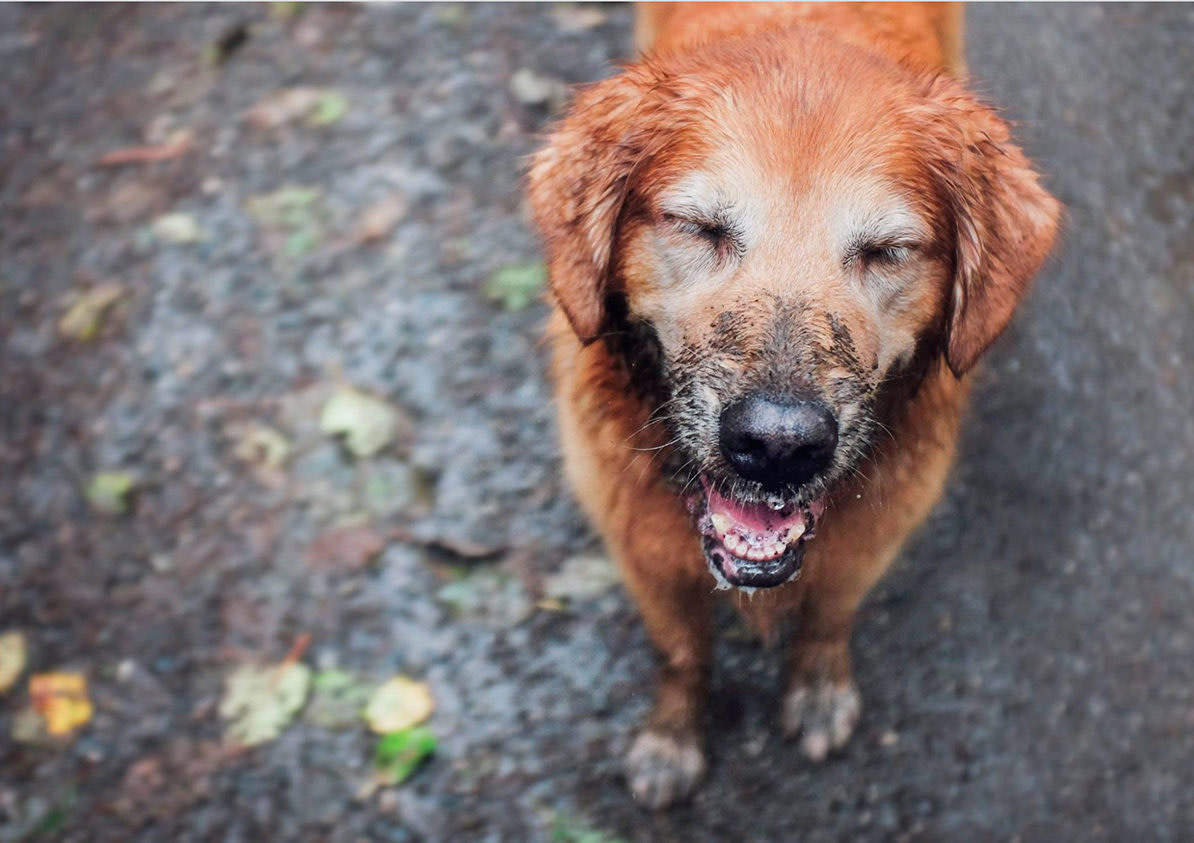 Maxine, with a face full of mud. Photo credit: Cindy Hughes
What's my background
I've been passionate about animal welfare since I was little. In university I went to Europe to study Art History for a year and got my Communications / English degree at SFU. I was the editor of Pet Lovers Digest and worked in various roles at print magazines, as well as for several non-profits and hospitals. I've been a volunteer photographer for many animal shelters and I've also visited Best Friends Animal Sanctuary, Soi Dog, Elephant Nature Park and more.
How I like to spend my leisure time
l've always loved being with horses. My mom says I'd throw myself against the car window and shriek with delight whenever we passed horses on the road. She caved in and let me get a job at a barn at a young age and I've stuck with horses my entire life. Being near them is healing and somehow turns off my internal chatter.
If I were an animal (other than a human), I would be… because…
A horse, because, running!
Something quirky about me that people might not know
I'm always listening to podcasts or reading. I'm a plant whisperer, oddly bendy and love practical jokes. I like spending time doing crosswords and crafts, taking photos and lately, making beaded earrings and trying to learn to weave.
Guilty pleasure
Hands down, it's terrible reality TV series binges on Netflix.
A little about my rescue animal(s)
Sweepy is a wild dog I met on a remote island in Thailand in 2020. I stayed on the island for six months due to Covid travel complications and he and I bonded slowly. He was starving, had an injured leg, and was often attacked by other dogs. I tried everything to get him a home in Thailand with no luck and finally decided I couldn't leave him behind. Getting him used to a leash, crate and handling was a big job and so was finding an animal friendly flight during the height of Covid. It's been a huge journey, both literally and metaphorically, but he is a survivor. Today he's my happy, healthy sidekick (my friends say he won the "Sweepy"stakes). I love him dearly and I'd do it all again.
Cindy and Sweepy en route home to Canada from Thailand. Photo credit: Cindy Hughes.
Sweeper at the beach in Canada. Photo credit: Cindy Hughes.
Working at WAM involves dealing with difficult subject matter on a regular basis. How I cope and my advice for others working in similar fields
I try to feel the feelings and then let them go. Watching the animals in my life thrive is probably the best medicine.
Connect with me if…
You need images for a project, have a story or investigation idea, or even if you just want to say hi and talk animals! I'm nice and I probably like you 🙂
More like this from We Animals Media: