Meet The Team: Sarah Janson – Books and Events Coordinator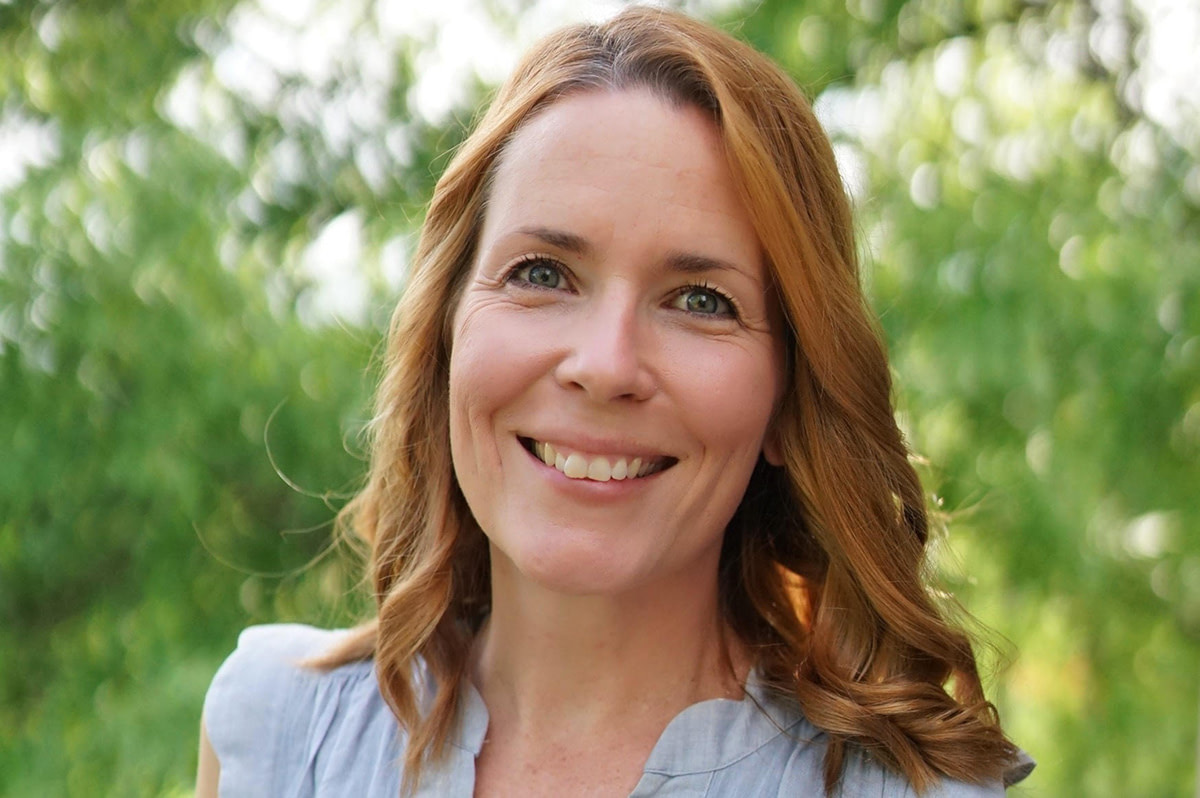 Sarah Janson – Books and Events Coordinator. Photo credit: Rebecca Janson
Meet some of the wonderful individuals behind We Animals Media (WAM) in our 'Meet the Team' Q&A series. Each month throughout 2023 we'll be publishing a new behind-the-scenes feature for you to learn about the folks at WAM.
This month we spoke with our Books and Events Coordinator, Sarah Janson.

What's my background
I've been an event planner my entire career, but in 2017 I left the corporate world and started my own business, Little by Little IC. I now work with animal advocacy focused organizations like WAM and Animal Justice, managing and supporting various projects, events and fundraising initiatives. I love what I do!
What I do at We Animals Media (WAM)
I am WAM's Book Coordinator and Project Manager for HIDDEN: Animals in the Anthropocene. I helped bring HIDDEN to life, managing the production timeline, working with the books editors, contributors, distributors and sponsors, as well as with the media for features and interviews. I now support ongoing exhibitions and all book related inquiries.
What I love about working at WAM
I absolutely love working with such an amazing group of people, who are all working incredibly hard towards making this world a better place for animals. Working with Jo and the team on HIDDEN has been a career highlight. I am endlessly inspired and filled with hope!
Favourite snack
Que Pasa tortilla chips. Sometimes just with dip, other times an elaborate nacho platter. If I don't have a bag in the house, it's basically an emergency!
How I like to spend my leisure time
I love hiking! I could pretty much spend all my free time on the trails, crossing creeks and watching my family enjoying the freedom that nature provides.
A little about my rescue animal(s)
On our honeymoon, we visited Potcake Place Rescue in Turks and Caicos and fell in love with a half blind puppy named Emmie. She stole our hearts and flew across the ocean to be with us. She's an anxious girl, but she lives for her hikes and gives the best snuggles!
Guilty pleasure
Realtor.ca! I love real estate and looking for (sometimes finding!) beautiful plots of land and quaint cabins in the woods.
If I were an animal (other than a human), I would be… because…
An elephant. I've always been in awe of their majesticness. They appear to travel through life with a powerful, yet graceful presence, while being loyal to their family, determined and protective. It would be an honour to spend time in their company.
One WAM image/video that has really stuck with me and why
[Content warning: contains upsetting image]
There is an image in HIDDEN that haunts me. One of WAM's contributors, Luis Tato, took an image of a duck being force-fed in order to produce the luxury food item foie gras. Ducks and geese are force-fed to fatten their livers up to ten times their natural size. In the image, you can see the ducks eye wide-open in terror and obvious discomfort. It pains me to know what we do to animals and how unnecessary their suffering is. This is one of the biggest reasons I am so proud of HIDDEN. The book provides such difficult photographs a permanent platform to reside and be seen. The stories and images within its pages are revelatory and brutal. Proof of what is and what should never again be.
To produce the luxury food item foie gras, ducks and geese are force-fed to fatten their livers up to 10 times their natural size. Spain, 2011. Luis Tato / HIDDEN / We Animals Media
Connect with me if…
You're interested in featuring HIDDEN in the media, setting up a HIDDEN exhibition in your city or purchasing a signed copy of one of our books!
More like this from We Animals Media: