Make your one-time gift today or become a monthly donor to sustain our work year-round.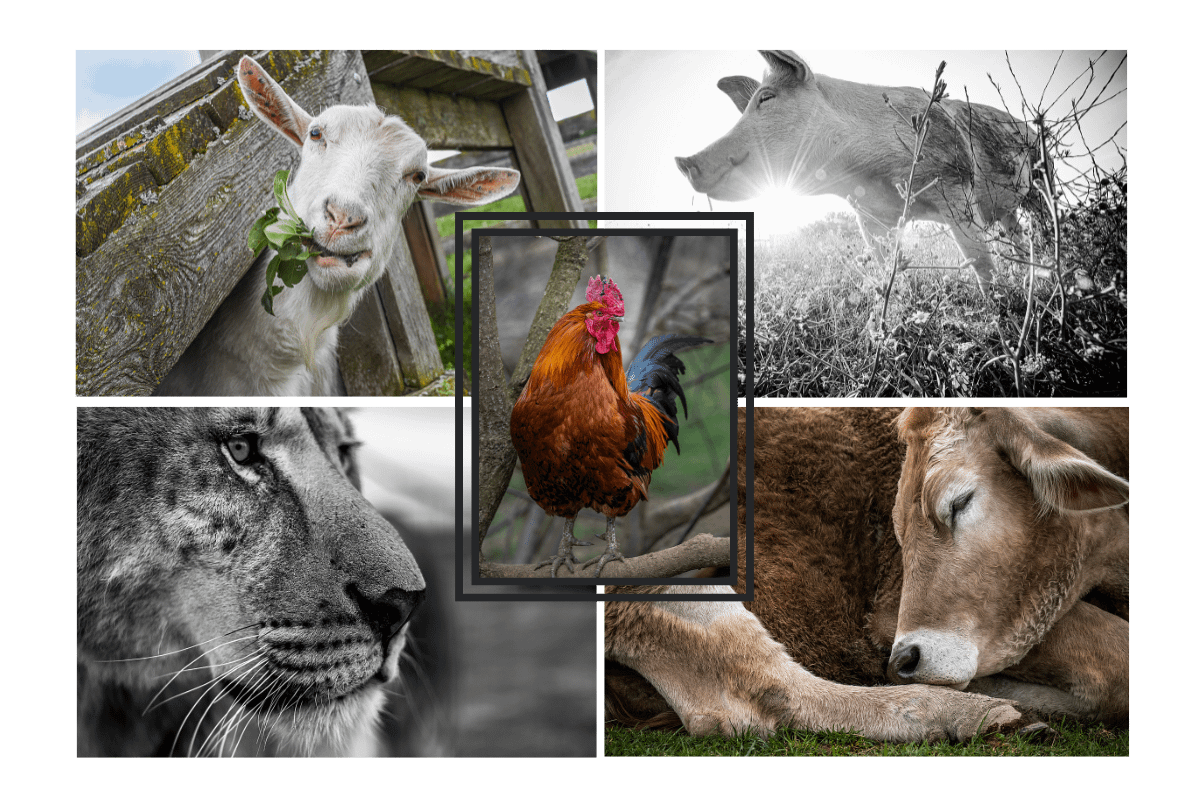 For a limited time only, give $100 or more and choose from up to five beautiful prints signed by our founder, Jo-Anne McArthur. Any gifts up to $24,000 made by December 31 will be matched, doubling your impact.
Once you've donated, our Fundraising Manager will be in touch to confirm which print you'd like!
U.S. donors who give $500 or more can receive a tax receipt through our fiscal sponsor. Please contact development@weanimals.org for instructions.
Become a We Animals Ally
Learn more about becoming a We Animals Ally with your monthly donation.
Share Your Miles
Donate your Aeroplan Miles to help us reduce one of our major expenses: air travel.
Set Up a Fundraiser
Mark a milestone by raising funds – and awareness – for hidden animals around the world.
Leave a Bequest
Make a lasting impact by leaving a gift in your will to We Animals Media.
Have questions about your donation?
Take a look at our frequently asked questions below. If you don't see your question listed please contact us directly at development@weanimals.org.
In which currency will my donation be processed?
Your donation will be processed in Canadian Dollars (CAD).
What organizational expenses will my donation contribute to?
WAM's primary expenses include international fieldwork, camera gear, image editing and preparation, digital asset management, technology maintenance, public relations, outreach, and project management. We are grateful for your generosity that allows us to continue our important work on behalf of animals.
Will I receive a tax receipt for my donation?
While We Animals Media is a non-profit organization, we do not qualify for charitable status due to the investigative nature of our work. As such, donations to We Animals Media are not tax deductible and we are unable to provide tax receipts.
I keep receiving an error when trying to donate.
An error message is generated when a credit card is entered incorrectly or declined. Please first try your transaction again, try a different credit card, or attempt the transaction in a different browser. If you still see an error message, please contact us at development@weanimals.org.
How do I donate an amount other than those listed?
Please select the box labeled 'Other' and enter an amount of your choice.
Can I donate via other methods such as PayPal, cheque or bank transfer?
I don't live in a country with a State/Province.
This is not a required field to process a donation unless you live in the United States or Canada. Please make sure you have your correct country selected before trying to make your donation.
I want to unsubscribe from emails.
Please click here to easily unsubscribe you from our email list — but we are sad to see you go!