Interview with Animal Photojournalist Andrew Skowron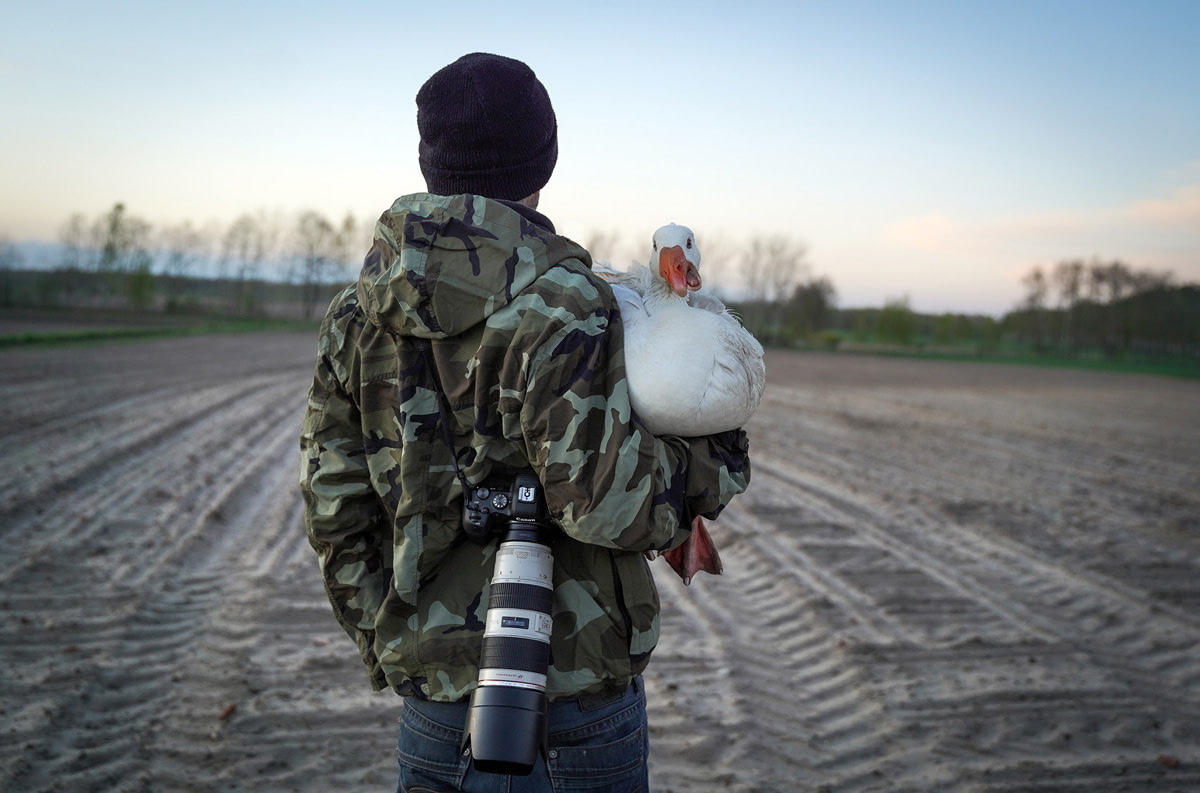 We Animals Media Contributor, Andrew Skowron.
Photo credit: Bogna Wiltowska
Editor's Note: This post was originally published on May 24, 2018 and has been updated for accuracy and to include new visuals.

Animal photojournalist Andrew Skowron worked as a photo reporter in the media for 14 years, followed by eight years focusing on photographing farmed animals, starting with a major project on live animal transport. After quitting media work altogether, he decided to dedicate his photography to the fight for animal rights, working for two animal advocacy organizations in Poland, Otwarte Klatki and Anima International. Through his work, Andrew is committed to revealing how animals are treated, the conditions they live in, and how they are transported and ultimately killed for human consumption. Through his images, Andrew tries to "make visible the blurry line between being a living being and a product." His work has been published by National Geographic Polska, Bored Panda, Publico, Gaia and other international titles, and are used in animal rights campaigns globally. Andrew is also one of the 40 contributing photographers to our book HIDDEN: Animals in the Anthropocene.
We sat down with Andrew to hear about his current work in Europe and what drives him to capture such startling images of animals trapped in factory farming.
Content warning: Contains graphic images.
More like this from We Animals Media: