Photography Competitions 101: The Animal Photojournalist's Guide
As the conversation about humanity's troubled relationship with the natural world gains momentum, more and more photography competitions and awarding bodies are recognizing the work of photojournalists for their poignant depictions of animal lives. This recognition is bringing greater awareness to animal and environmental issues and to the emerging field of animal photojournalism.
So why is it important to apply to photography contests? How can photo awards bolster our professional careers as animal photojournalists and bring greater awareness to the stories and issues we care about? Which photograph competitions are worth applying to? And how do we go about submitting visuals that will do animals' stories justice? Read on to find out all this and more!
We invited four experts from the photo world to join Jo-Anne McArthur, in answering some of the common questions photographers ask about entering photography competitions.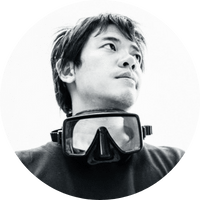 Sirachai Arunrugstichai is an award-winning photojournalist based in Thailand, with a background in marine biology. He's mainly focused on conservation issues of the marine environment.
Jasper Doest is an award-winning photographer and ecology major who creates visual stories that explore the relationship between humankind and nature.
Melissa Groo is a wildlife photographer, conservationist, writer and jurist with a passion for educating people about the marvels of the natural world.
Britta Jaschinski has been named one of the most influential photographers of our time. Her investigative images and multimedia shows can be hard-hitting and yet they are inspiring.
Jo-Anne McArthur is an award-winning photojournalist, sought-after speaker, photo editor, and the founder of We Animals Media.
We Animals Media (WAM): Why is it important to apply for awards? What role do they have in bringing visibility to underreported stories and issues?
Jo-Anne McArthur: Entering competition forces you to really examine your images and do a tight edit. You have to engage a much more critical eye and that's an ongoing skill we all need to practice with our work. It's an opportunity to solicit feedback on your work as well ahead of the submission. If your image or story are among the winners, this is tremendous exposure for the subject matter and it also normalizes animal photojournalism (APJ) in competitions and, by extension, in the media and public conscience. APJs are often activists – they want to change things, improve the world – and so this is a strategic way of doing that. Photographers can be very influential people when they make their work public!
Jasper Doest: Participating in photo contests provides me with the opportunity to share stories with a wide audience. It's not only about receiving recognition or building a resume; it's about creating a platform for a story that I am passionate about and enabling it to be seen by thousands of people around the world. I don't take pictures to outshine others but to draw attention to subjects that I feel are important.
Melissa Groo: When you enter a prestigious photo contest, you are potentially giving your subject an important voice. Choose your contest carefully, seeking one out that is well-established and well-respected, such as Wildlife Photographer of The Year, World Press Photo or Environmental Photographer of the Year. If you place, the attention that will be brought to your image as well as the story behind the image, can be massive. A winning image can bring vital, widespread attention to causes or creatures that we care deeply about, and can profoundly impact how we view an animal. The power of images has never been stronger to raise awareness and effect change. Photos can quickly go viral on social media and reach people all around the world.
Sirachai Arunrugstichai: I think there are quite limited channels to get work seen by international audiences in contrary to the number of stories worth reporting out there. Participating in competitions is a good way to get your work exposed and bring those stories to wider audiences, which often leads to new relationships with fellow photographers, editors and publishers. Getting the award is the bonus, getting the story out is the priority. I think that this is especially important for emerging storytellers from underrepresented regions, where those relationships are what likely gets your story out, and might lead to more opportunity to work on other issues in the future.
Britta Jaschinski: Competitions can help to draw attention to a subject through the press coverage of the award. It is possible to reach an audience a photographer won't usually have access to. Some international awards tour their exhibitions across the globe, which means the photographs will be seen by many people worldwide. Being awarded in a competition can elevate a photographer's career and even one image may bring major changes in law, especially regarding animal rights and environmental crimes.
Image Title: Show Time – For 17 years Riku has performed skits three times a day in front of large audiences in a theatre in Japan | Photographer: Jasper Doest | Awards: 2019 Wildlife Photographer of the Year (Wildlife Photojournalist Story Award)
WAM: How do you determine which contests you will submit to?
Jasper: I typically only enter contests that have had media promotion, which are the ones normally visible in the public eye – as the goal is to stop people in their tracks and make them feel, think and act.
Jo-Anne: I look very carefully at the eligibility criteria. If the images had to be shot in the last year, did I take strong photos that suit their categories? I look at their categories. Does my work fit? I look around at which wildlife competitions have a photojournalism category, as that's where APJ often fits. For non-wildlife competitions, do they accept animal stories? Which kind of animals? If competitions exclude domesticated animals, I often write them a letter, explaining that I can't enter, but that they might reconsider this exclusion, as all animal stories are important, and tie to social and ecological issues.
Sirachai: That really depends on what genres your work fits. My work is photojournalism with specialty in underwater, so during the competition season, I look into competitions related to conservation, photojournalism, underwater, science and nature. Then, I look into the judging panels of those competitions, whether they are experts in their related crafts, whether they are photographers, editors or scientists whom I admire. Looking at the work of previous winners is a good way to check whether the competition is suitable for your skill levels; nonetheless it is always good to try, getting the experience as long as you have time and money to do so. One crucial thing to watch is your rights. There are some competitions (often lower tier) that ask to transfer your copyrights to the competition organizers. Read the rules carefully and avoid those competitions. Most reputable competitions ask only for rights to use your images for promotional purposes.
Image Title: Life and Death in Fur Farming – Ten, now eight, mink kits in a nest box on a Swedish fur farm | Photographer: Jo-Anne McArthur | Awards: 2022 Wildlife Photographer of the Year (Highly Commended – Photojournalism)
WAM: Do you research past winners?
Britta: I keep an eye on the interesting competitions, so I know who the winners are but if I enter a competition for the first time I definitely take a good look at past winners and also the jury members, mostly to ensure I don't enter similar photos.
Jo-Anne: I certainly do. I want to see what kind of images the competition likes, and see if my work is suited. I look at who the jurists are as well. Are they reputable? Is the jury diverse? One key thing juries don't want to see are imitations of past wins. Having juried, I often see a glut of imitations from the previous two years. Those images have less of a chance of winning as juries are really looking for unique images.
WAM: How do you decide which image(s) to submit?
Britta: I never produce work to please anyone and I apply the same rule when I enter competitions. I simply submit what I find important, what I like and what I would award if I saw it, taken by someone else. I also only enter photos with a topic or a message which is urgent to address. Unfortunately some photographers enter images they think would work for that particular jury but there are so many different aspects why a jury would select a photo that it is almost impossible to predict, so it is best to enter what works best for yourself. I guess you could say that I follow my gut feeling. And I definitely like to surprise the jury.
Jo-Anne: I labour over this, as a photographer should. The single images have to really be stand-out. Did you capture the moment or almost capture the moment? Be honest and brutal. What makes it unique? Is it technically awesome? If I am submitting a story, I make sure there is a storyline and a diversity of images. If the story submission calls for 10 images, do not submit three images that are similar. In that case, less is more. Don't feel you need to submit ten if the limit is ten, or 25 if the limit is 25. Submit the best, which share a narrative that makes the jury – and any audience – think "wow!" and that they have learned something from your unique perspective.
Jasper: Many competitions have a certain concept or idea that they centre their competition around, so if I feel my work fits the criteria of the theme, I will enter. Other than that, it's always good to ask other people's opinion before entering as it might give you new insights and teaches you how people outside of your niche respond to your work.
Image Title: Elephant Footstools | Photographer: Britta Jaschinski | Awards: GDT European Wildlife Photographer of the Year 2017 (Overall Winner), Big Picture Natural World Photo Competition 2017 (Grand Prize), Magnum Photography Awards 2017 (Winner)
WAM: What is your approach to titling/captions?
Jasper: A good caption is just as important as a good frame. Yes, your images should be able to tell the story by itself, but a caption can provide context and guidance to the viewer/jury on how to interpret the work. Background information about the situation gives incredible depth to the work we're doing and as a visual storyteller you want to take your audience on a journey that's often so far away from their own world, that it's sometimes difficult to fully understand the depth of a photograph without proper information.
Britta: As a photojournalist, I spend much time writing captions. It is important to me that I tell the background, time, place etc. Being a jury member myself, the first process is seeing which images interest me. But in the second round the jury looks at captions and if the info is not sufficient, the jury might decide to either contact the photographer for more info or to dismiss the photo. So, the short answer is that captions are important and a clever title can also help to captivate the jury's attention if the photo is shortlisted for an award.
Jo-Anne: I cannot overstate the importance of a clear and enlightening caption. Whatever you do, do not caption a photo of a cow in a farm "a cow stands inside a factory farm." No! Do not tell your audience what they can see. Jurists want you to bring this photo to life with context. A strong caption can be the deciding factor in bringing your photograph to the next stage of judging. So, tell your audience what's interesting about this photo. Why does it matter?
WAM: How do you edit/clean up the image(s) you plan to submit?
Jasper: I don't clean up anything except for getting rid of sensor-dust. In terms of editing; nothing more than basic contrast tweaking and colour corrections (white balance/saturation) that needs to be done for every raw image that goes to print.
Jo-Anne: WAM and I do give the images we submit to competitions the white glove treatment. That doesn't mean over-editing, it means adjusting and fine-tuning shadows, highlights, contrast and sometimes a bit of cropping. It's really important to differentiate between removing or healing spots that are on your mirror or sensor, versus dust, dirt, bubbles or pebbles that appear in the photo. Forensics are done on each image for a photojournalism competition. They want to see that images have not been altered (items removed, moved or added). This can disqualify your potentially winning image.
Sirachai: I don't clean my images (with tools that remove elements from the photo), since my work is photojournalism. For post-processing, tone, contrast, colour, exposure adjustment are fine, as long as it doesn't misrepresent reality. Dodge and burn are pretty helpful to clean some distracting elements, such as reducing exposure at some spots. Some reputable competitions may allow some minor degree of cleaning up with clone tool, e.g. dust spotting or backscatter (in underwater photography), but I just decide not to do it anymore. Just read the rules carefully and know what competition you are submitting to! When I was starting photography, I participated in some competitions that allowed cloning and manipulation and got some awards for those images. But now I wish I hadn't won anything, as it may cause doubt in the credibility of my current work as a photojournalist.
Image Title: Marium the Mermaid | Photographer: Sirachai Arunrugstichai | Awards: Pictures of the Year International 2019 (Science & Natural History Singles – Award of Excellence)
WAM: If you do win an award, what is your process?
Jo-Anne: An award for animal photojournalism is a win for animals. You are helping their stories get out there, so my advice is to shout about it and generate more media. For instance, you can let local media and national photography magazines know; they may cover the win and ask for an interview, which is an opportunity to multiply the visibility of the story.
Jasper: Share on social media, press releases (if necessary), thank the people involved in the story and spread it through their networks, use the momentum to spread the story, if it's unpublished work use the momentum to reach out to editors. Release prints (if the photograph is suitable for that) to raise funds for a good cause.
WAM: If you don't win, are there learnings to be had?
Melissa: If you don't win, don't get too discouraged. Even just entering a contest is a great exercise in curating your work – looking it over with a broad lens, thinking about what you find special or powerful, and making selections that help you articulate why some photos are stronger than others. The process also provides useful practice in careful editing in accordance with the contest guidelines. After the winners have been announced, make sure you look carefully at the winning photos and think about what their strong features were. Can anything be learned from them that can inform your future decisions on entering this or other contests? Finally, realize that the decisions are made by human beings, and are of course subjective.
Jasper: Just realize it was a great opportunity to go through your work, to be able to narrow thousands of pictures down to just a handful, through a meticulous editing process with friends and peers and that you have learned a lot from that. Entering these competitions is not only about winning (and creating a spotlight for the story you care about), but also about becoming a better photographer. Forcing yourself to be critical at your own work, by going through the steps of entering a competition, will help you to grow, especially when the process is shared with others along the way.
Image Title: Hope in a Burned Plantation – An Eastern grey kangaroo and her joey who survived the forest fires in Mallacoota, Australia | Photographer: Jo-Anne McArthur | Awards: 2020 Nature Photographer Of The Year (Human & Nature category), 2021 Big Picture Competition (Grand Prize Winner), 2021 The Earth Project – COP26 Gallery 1 (3rd Place), 2021 Wildlife Photographer of the Year – People's Choice Award (Highly Commended), 2022 International Photography Awards – Nature (Honorable Mention)
WAM: Any secret sauce you can share – tips that you think have helped you and colleagues win awards?
Britta: Be bold, innovative, creative, rather than copying what's already been out there. Be careful what you share on social media. In some competitions images which have been 'burnt', i.e. vastly distributed on social media, are not considered for awards. Don't do what other people do – develop your own style instead. Don't get too hung up on camera gear. Some of the world's best photos were taken with normal equipment. Ask yourself whether you actually have something to say. What would you like to convey? And then let your heart speak.
Jo-Anne: Images that are relevant to current events can increase your chance of winning. If your image or story relates to other issues like the environment, worker rights, floods, fires, climate change, mention it.
Jasper: Practice your editing skills (not talking about postprocessing here), but the picture editing process to create portfolios and story narratives. Practice every day. It feels like solving a sudoku puzzle. It's fun. If a story gets chosen and you become one of the winners of a competition, that image will become an ambassador for your story and you'll have the opportunity to be a voice for the story. Be prepared and ready as you'll only get a few opportunities for that.
We'd like to extend our thanks to Sirachai, Jasper, Melissa and Britta for joining Jo-Anne in sharing their insights and expertise on this topic with us.
Read on for further information about photography competitions, including some of our go-to resources and examples of past APJ wins!
10 Major Photo Competitions We Recommend
How To Find Photography Contests?
There are a number of really useful tools out there to help with finding photography contests and awards. Below are a few of our favourites:
Examples of animal photojournalism wins
More like this from We Animals Media: