New Stock Photos: HIDDEN's Award-Winning Collection
With no room to move and no perches to rest upon, broiler chickens stand in deep manure for weeks. Italy, 2011. Stefano Belacchi / HIDDEN / We Animals Media
Featuring the work of 25 international photojournalists, our new stock collection of visuals from the book HIDDEN: Animals in the Anthropocene is available for free to anyone working to inspire compassion, conversation and change.
With foreword by Academy Award-winning actor Joaquin Phoenix, HIDDEN is an unflinching book of photography documenting our relationship with non-human animals in the 21st century, as depicted through the lenses of 40 award-winning photojournalists.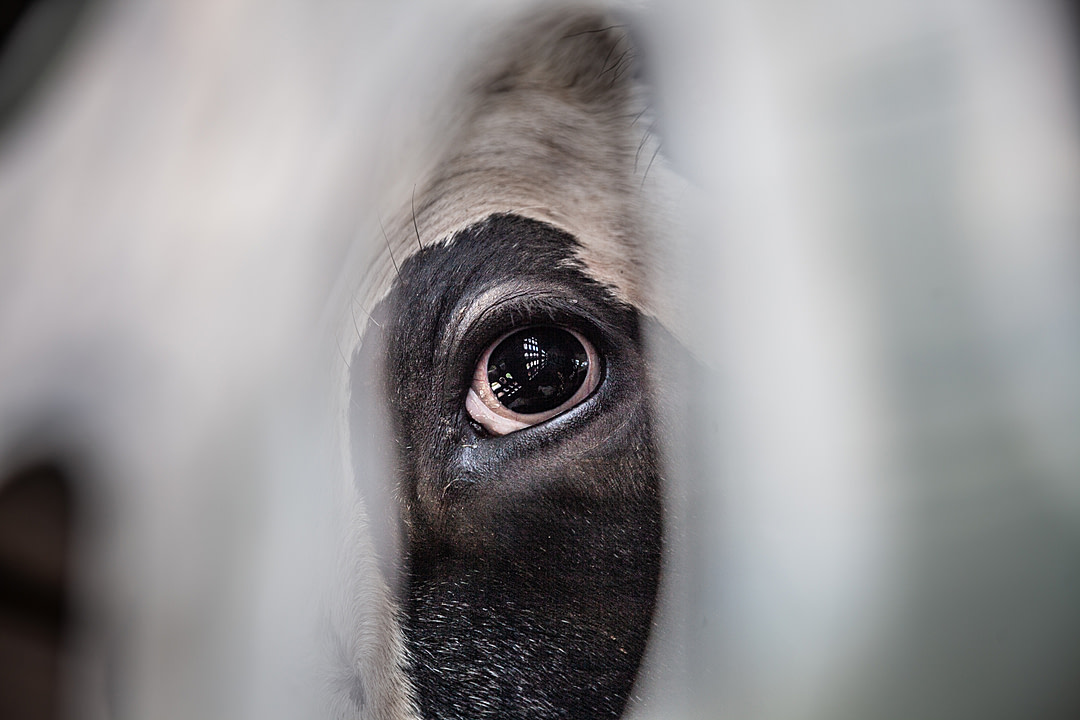 The interior of the transport truck is reflected in this cow's eye. Canada, 2018. Louise Jorgensen / HIDDEN / We Animals Media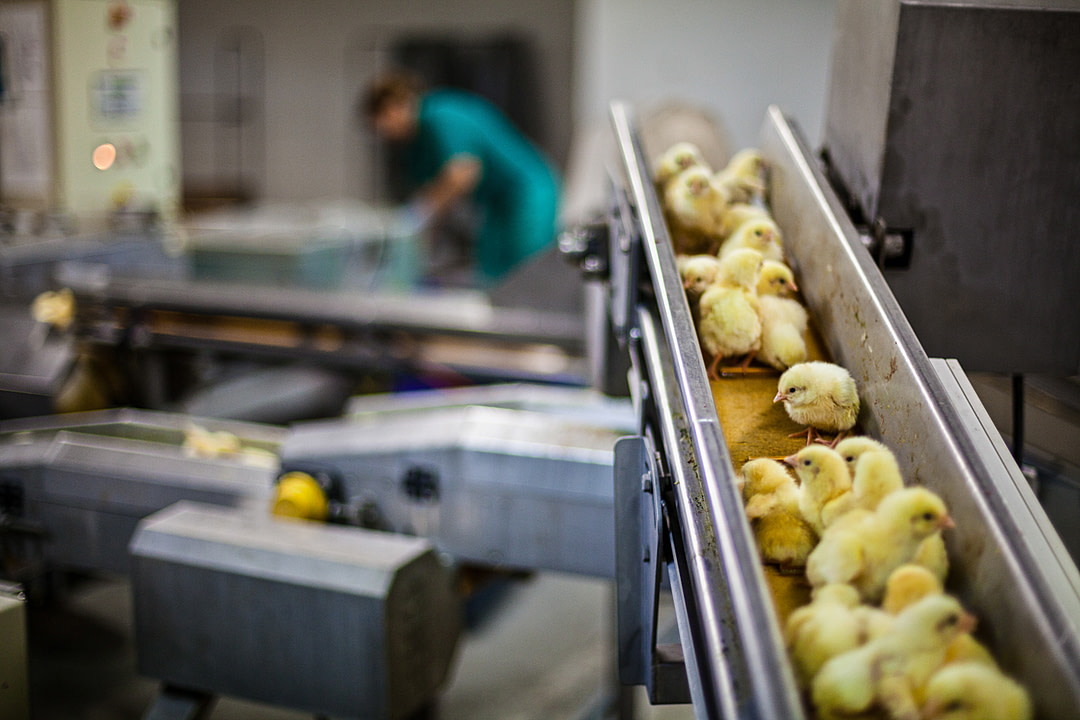 Newly hatched chicks spend their first hours on a series of conveyor belts. Not all will survive the first day. Spain, 2011. Luis Tato / HIDDEN / We Animals Media
Since its release in November 2020—and after an incredibly successful crowdfunding campaign that reached its goal within days—
HIDDEN
has garnered global media attention and is already receiving recognition from some of the world's most renowned photojournalism platforms, including
Pictures of the Year 2020
and
World Press Photo
.
"Most Likely to Save the Planet" is HIDDEN's latest accolade, awarded this month by Independent Publisher. HIDDEN was selected as an "Outstanding Book of the Year" at this year's Awards from over 4,500 entries.
"This is a book borne out of the urgency of the message, tackling a subject well beyond the comfort zone of any mainstream publisher. For HIDDEN and We Animals Media to be honoured so highly by the Independent Publisher Book Awards seems entirely apt." ― Keith Wilson, HIDDEN's co-editor
These are just some of HIDDEN's 204 images now available via our stock collection, which features over 130 images from a number of the book's contributing photographers, including Aaron Gekoski, Paul Hilton, Selene Magnolia, Andrew Skowron and Luis Tato. Their exhaustive and in-depth work has resulted in some of the most compelling images of animals that we have seen.
"This book is a historic document, a memorial, and an indictment of what is and should never again be." ― Jo-Anne McArthur, HIDDEN's creator and co-editor
Tourists at Khao Kiew Zoo watch an Asian elephant forced to swim underwater for performances. Thailand, 2019. Adam Oswell / HIDDEN / We Animals Media
A pig en route to slaughter. Canada, 2021. Jo-Anne McArthur / The Ghosts In Our Machine / We Animals Media
At its core, HIDDEN is a global conversation and a call to action.
More like this from We Animals Media: