Bringing visibility to hidden animals
through compelling photojournalism.
HEADER IMAGES: Jo-Anne McArthur | Selene Magnolia | Andrew Skowron | Lilly Augustina
As the world's leading animal photojournalism agency, We Animals Media documents how animals are used for human purposes. We work with NGOs, media and advocates to tell animal stories and make change. Learn more about our mission.
Our stock platform offers 20,000+ photos and video clips of animal issues around the globe. Non-commercial (free) and commercial licensing available.
We equip animal advocacy organizations and media outlets with the impactful images necessary for campaigns and animal-focused stories. Our photographers and videographers are available for assignments worldwide. Partner with us for your stories or campaigns, and see examples of our partnerships below.
No Results Found
The posts you requested could not be found. Try changing your module settings or create some new posts.
Visit our stock platform to explore the latest content in our growing collection of 20,000+ high-quality visuals of animal issues around the globe.
Explore visuals from our joint investigation with World Animal Protection into the lives of chickens inside Thailand's broiler farms.
Broiler Farming in Thailand
Selene Magnolia joined Essere Animali to document pig culls on farms in Lombardy where there was a recent outbreak of ASF.
African Swine Fever in Italy
Explore this collection of gorgeous portraits of rescued animals at the Forrest and Friends sanctuary in Belgium.
Forrest & Friends Sanctuary
WAM's new photojournalist Zuzana Mitt has documented sheep shearing and milking on Slovakian dairy farms. Explore visuals.
Sheep Farming in Slovakia
HIDDEN: Animals in the Anthropocene
We Animals Media's publication, HIDDEN: Animals in the Anthropocene (2020) is an unflinching book of photography documenting our relationship with non-human animals in the 21st century.
Learn more about this award-winning book, its 40+ contributing photojournalists and the latest exhibition updates.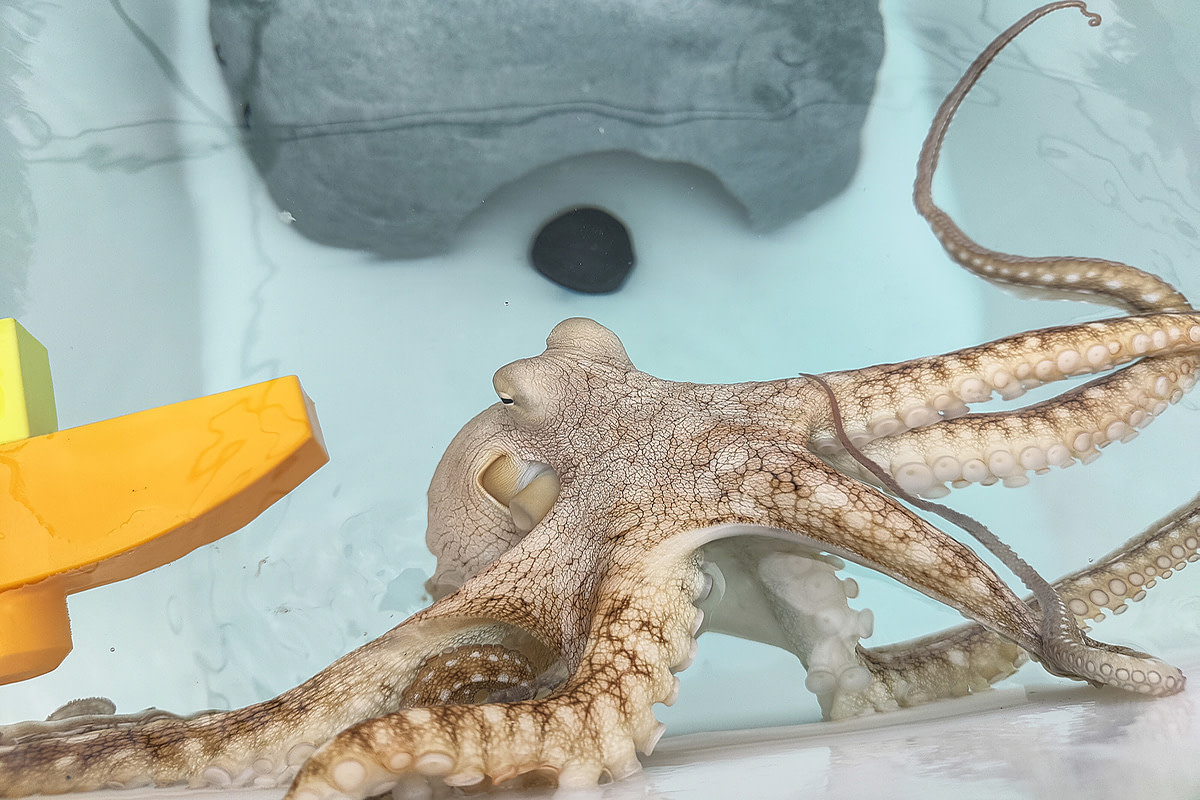 Octopus Farm Closes Following Investigation
Kanaloa Octopus Farm on the Big Island of Hawaii has now permanently closed following months of pressure from animal advocates, media exposure and legal complaints in the wake of The Every Animal Project's investigation.
Help us give their stories a place in the public conscience.
Your support is essential in helping us investigate and expose the reality for animals trapped in the human world.